Internal Linking Factors for good SEO
|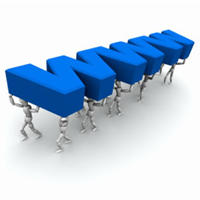 Number of Internal links – one of the reasons that Wikipedia ranks so well is thanks to its internal linking structure. Of course each of the pages wouldn't hold so much weight if it weren't for the overall authority of the website but the online encyclopedia has still mastered internal linking best practices. It adds a link to another page on the site wherever it feels natural and will be useful to the user allowing them to flow through the website. You can take this concept and apply it to your client's website helping them to increase pages per visit, improve user experience and ultimately improve page rankings through increased link volume. They may 'only' be internal links but the will still serve enhance your off-page link building efforts.
Anchor text of internal links – anchor text is still an important factor in link value. It will likely decrease in importance thanks to the abuse of it but for now it is still a case of anchor text rules. Use this with care however, particularly if you are working on a very large website where internal link implementation could potentially result in hundreds if not thousands of links with the same anchor text which would be easily detectable by Google and may result in a penalty. Just as with off-page link building, internally, it is also important to vary anchor text. Consider making the header navigation a keyword anchor text link, the breadcrumb a variation of this and in-content links something like "learn more about our services" – too many anchor text links can be overkill.
Source of internal links (content, breadcrumbs, navigation) – when it comes to link building campaigns, it is always advisable to encourage links from a variety of sources, the same applies to organizing internal links. Take care to ensure that links to internal pages are balanced. Too heavy reliance on for example breadcrumb navigation could mitigate some of the power of internal links.